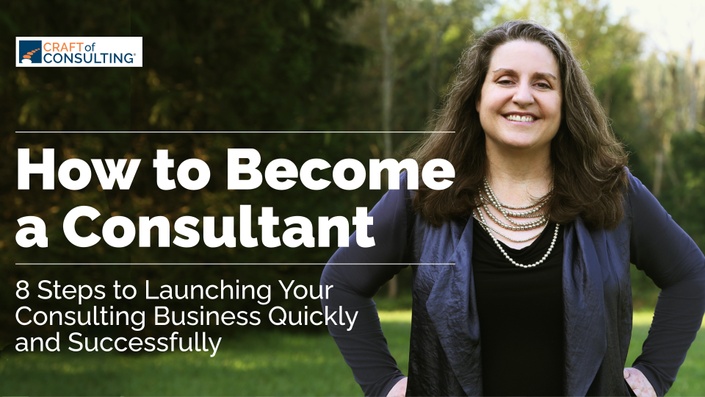 How to Become a Consultant
8 Steps to Launching Your Consulting Business Quickly and Successfully
Becoming a consultant can give you more freedom in your life and...
Enable you to be paid well to do the work you love.
But knowing how to launch your consulting business can feel like a mystery.
There are so many decisions to make. How do you know if you are making the right ones?
It's too easy to get overwhelmed by trying to do everything all at once (and trying to do it perfectly)...
Or get paralyzed and not do what you need to do to get started.
HERE'S THE THING...

You don't have to do everything or everything perfectly but..
The steps you take at the beginning can set you up to succeed faster or slow you down.
Your first steps also start to define your reputation in your market, which can make or break your ability to get clients in your pipeline and income in your pocket.
THERE IS A BETTER AND EASIER WAY!
A way that...
Creates a path that truly serves you, your life, and your new consulting business.
Ensures you end up doing the work you love and work that will create a bankable reputation in your market.
Gives you the time freedom and control you crave.
This training walks you step-by-step through the most critical things you need to do to launch your consulting business.
In just under an hour, you will learn:
How to get started as a consultant with greater ease and speed and get past what's been holding you back.
What is critical for you to succeed at consulting and how to avoid common missteps that cause other consultants to flounder and fail.
The 8 essential steps to becoming an in-demand, profitable consultant as well as priorities, strategies, and techniques for each step, including:
Creating a business that suits you and your life

Clarifying your value for clients who will be thrilled to hire you

Building a rock-solid foundation for building your dream business

Forging a plan that reduces your risks and lays out your path to success
Plus you'll get access to a special offer to help you get clients and income faster.
This is the training I wish I had when I first started!

This training will save you time and reduce the confusion, overwhelm, and frustration you may be feeling.
And it will clear your path for launching your consulting business, not someday but now!
There's no reason to wait!

Enroll today and make your dream of being a successful consultant a reality.
Important Note: If you are looking for advice on the right legal structure or tax strategies—both of which are essential for launching a business and reducing your risks—these topics are not covered in this course. Please seek counsel from professionals who knows the legal and tax options and requirements where you live.

Your Instructor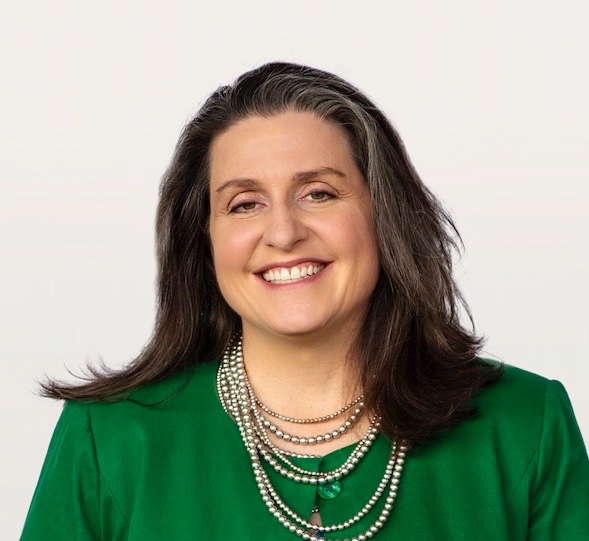 Hi. Deb Zahn here. I am a sought-after consultant with more than 10 years of successful consulting under my belt. As a go-to source in my market, I routinely brings in 6- and 7-figures a year and have built a steady, reliable pipeline of work.
Among other consultants, I have earned the reputation as "The Closer," the consultant who can get high-value contracts with hard-to-get clients. Over the last decade, I have coached countless new consultants and helped them fast track their success. Recently, I helped a new consultant get their first contract—worth over $120,000—only three weeks after I started coaching them.
I want you to enjoy the same success I have. And I want to show you the short cuts that will let you get these faster and help you skip all of the frustrating mistakes that I and too many other consultants made when we first started.
I am also the host of the Craft of Consulting podcast, which features other successful consultants who share their strategies and insights about building their consulting businesses and delighting their clients as well as consulting clients who share what makes some consultants rise to the top of their hire list.
FREE BONUS
In addition to the training, you'll will have access to a free 10-page interactive guide to help you cultivate a consulting business mindset!
Having a good mindset is essential for creating a successful consulting business.
If you have discomfort with "selling" your services…or you're worried that there isn't enough business out there for you, don't worry! These are two of the most common mindset traps that new consultants fall into.
This guide will help you get past those and cultivate mindsets that help you launch and build your business with more comfort and confidence.
Course Curriculum
How to Become a Consultant Training
Available in days
days after you enroll
Frequently Asked Questions
How long is this training?
It is just under an hour. And in that hour, you'll learn how to create a path and plan for your new consulting business.
How long do I have access to the webinar?
How does lifetime access sound? After enrolling, you have unlimited access to this training for as long as you like and across any and all devices.
What if I need more help after I take this training?
There are a lot of ways to get more help to start, build, and grow your consulting business. Check out the Get Help page on www.craftofconsulting.com.